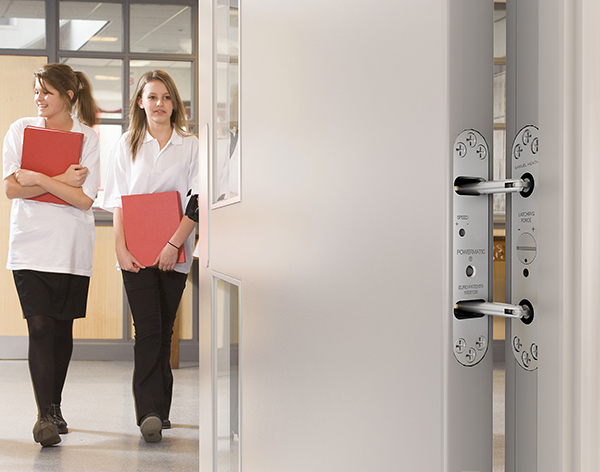 Concealed door closers for education & student accommodation
Every educational establishment needs to offer safe, accessible accommodation for its students and staff.
When it comes to door closing, Powermatic controlled, concealed door closers are the ideal solution, delivering a host of benefits that make them particularly suitable for fire door and general application in schools, colleges and universities. They also make an ideal door closer for student accommodation buildings.
The protruding, highly visible arms and boxes associated with surface mounted door closers can be a prime target for the would-be vandal or prankster, making them particularly vulnerable, and tempting, to attack. Damaged door closers are inconvenient and obviously cost money to replace. More worrying is the fact that a broken door closer can prevent a fire door from operating properly, seriously compromising fire safety and putting occupants at risk.
Anecdotal evidence also suggests that surface-mounted door closers might be used as a point of ligature by individuals seeking to self harm.
Powermatic is totally concealed when the door is closed, reducing the temptation for tampering, vandalism or self harm. The fact that they are fitted between the door and jamb, rather than surface mounted, also allows them to be used in situations where door clearance is limited in corridors and rooms.
Less opportunity for vandalism
Approved Document M compliant
No visible mechanical boxes and control arms
Endurance tested to 500,000 closing cycles
Maintenance-free
Ideal door closer for student accommodation buildings