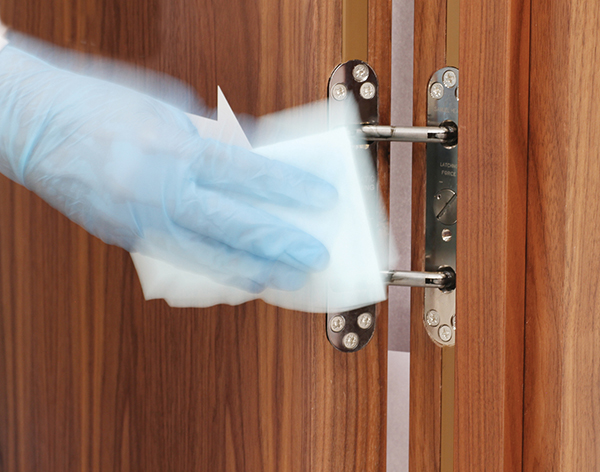 Concealed door closers improve hygiene
Anything which makes an environment cleaner and more hygienic is welcome in all sectors of our society, particularly healthcare.
Total concealment as well as the lack of significant exposed and horizontal surfaces ensure that Samuel Heath concealed door closers attract and retain very little detritus and potentially harmful bacteria which can be associated with surface mounted hardware.
Furthermore, their low mounting position within the door makes them very easy to inspect, reach and clean, simplifying cleaning and housekeeping regimes and making the world a cleaner place.