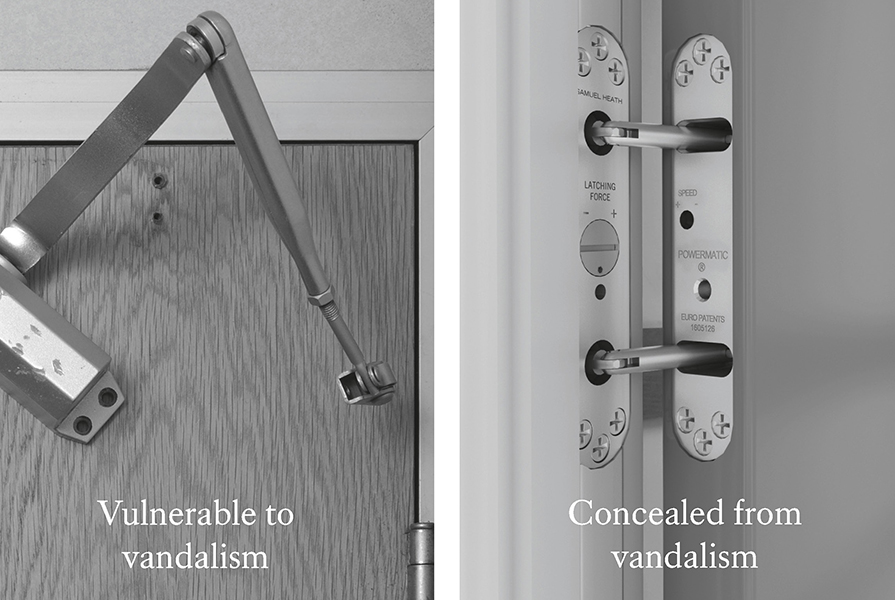 Concealed door closers reduce vandalism
A damaged door closer will, more often than not, result in a total failure of the door itself.
Putting aside the financial costs of replacing the door closer, and possibly door, the consequences of an inactive door can be inconvenient at best and catastrophic at worst. In the case of a fire door failing, the risk posed to life is significant.
There is probably no truer adage than 'out of sight, out of mind' when it comes to petty acts of vandalism, whether undertaken deliberately or occurring as a result of horseplay.
Place something in full view, a surface-mounted door closer for example, particularly in public buildings and educational establishments and it will almost certainly become a target for malicious or mischievous acts.
Invisible when the door is closed, and unobtrusive when it is open, our concealed door closers significantly reduce the opportunity for the door closer to be vandalised, improving reliability of the door, enhancing safety and containing maintenance costs.