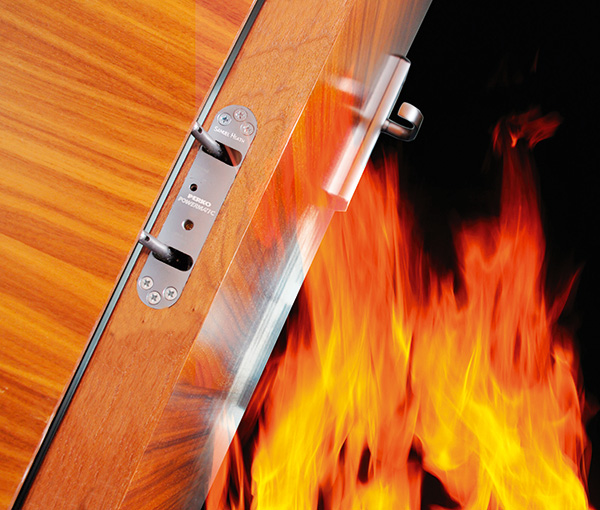 Concealed door closers for high-rise flats, apartments and HMOs
Powermatic concealed door closers deliver a number of benefits for high rise flats and apartments that standard surface-mounted devices simply cannot match.
From social housing to high-end, luxury developments, Powermatic's fire performance and accessibility credentials make them ideal for use on the main entrance doors to individual flats and apartments, but it is the door closers' concealment which gives them the edge over other door closers.
Being totally concealed when the door is closed, the door closers are hidden from view, ensuring that the aesthetics and homeliness of the interior are not spoiled by the appearance of unsightly mechanical boxes and control arms.
In addition to more pleasant and comfortable interiors, concealment offers some very practical advantages that can significantly enhance fire safety in high-rise flats and apartments, as well as reducing maintenance costs.
Hidden from sight when the door is closed and with minimal parts on show when the door is open, Powermatic concealed door closers are less likely to be vandalised or tampered with.
A damaged door closer can prevent the door functioning altogether, not simply failing to close automatically, though this in itself can cause problems. A fire door that fails to function is, at best, an inconvenience and, at worst, potentially fatal.
Add to this the cost of constantly replacing damaged door closers and, perhaps even the doors as well, and it is easy to see why Powermatic door closers are perfect for high-rise flats, apartments and HMOs is clear, particularly those owned and managed by housing associations and local authorities
Less opportunity for vandalism
Adjusted without removal from door
Longer service life
Endurance tested to 500,000 closing cycles
Maintenance-free
Reduced costs