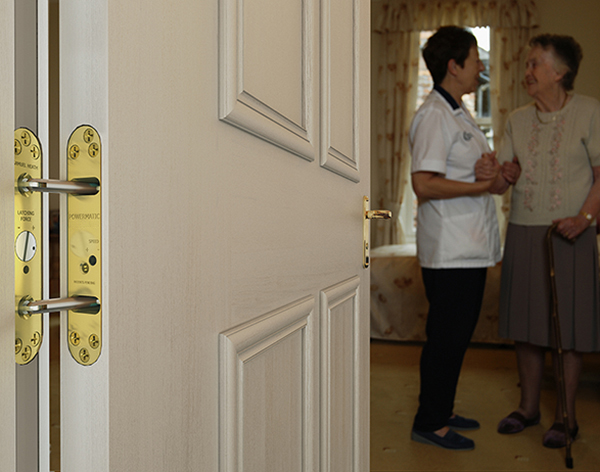 Concealed door closers for care homes
The need for residential care facilities to make adequate provision for fire safety is widely accepted, with the use of door closers being recommended in the government's document: 'Fire safety risk assessment: residential care premises'.
Powermatic concealed door closers are perfect for fire and non-fire door applications in residential care premises and sheltered accommodation.
Especially welcome in care homes is the fact that Powermatic door closers are totally concealed when the door is closed and particularly unobtrusive when the door is open.
The door closers do not have the highly visible, unsightly control arms and mechanical housings that come with surface-mounted door closers. This allows Powermatic to facilitate a cleaner, more aesthetically pleasing and less institutionalised appearance to interiors, giving the care facilities a more homely feel, enhancing comfort and improving the overall ambience of the home.
Enhanced appearance to interiors – less institutionalised, more homely
Improves comfort and well-being of residents
Meets all fire and accessibility requirements