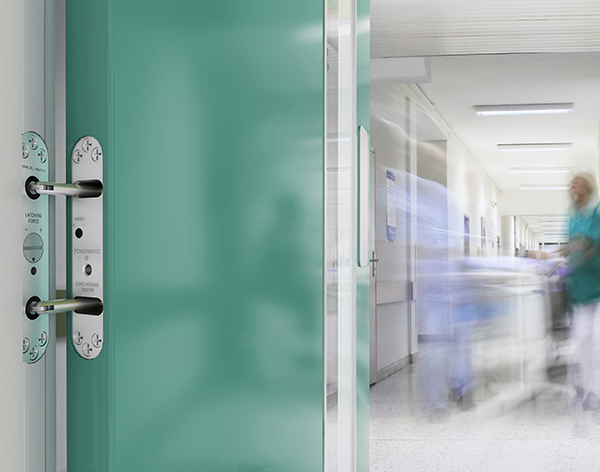 Concealed door closers for hospitals & healthcare
The need to create a safe, hygienic, accessible environment is a well-established principle for every building intended for the care of the sick, elderly and infirm.
Less well-known, but an area which is gaining increased recognition due to its positive effects on recovery rates and the general well-being of occupants, is the need to provide accommodation that is more like home and less like an institution.
Powermatic® controlled, concealed door closers can make an enormous contribution towards the delivery of benefits in all of these key areas.
Minimal surfaces for dust and potentially harmful detritus to accumulate on
Reduced burden on cleaning staff and more secure hygiene
Suitable for anti-ligature situations
Less likely to be damaged by vandalism
Obviates visible 'institutional' mechanical boxes and control arms
Approved Document M compliant