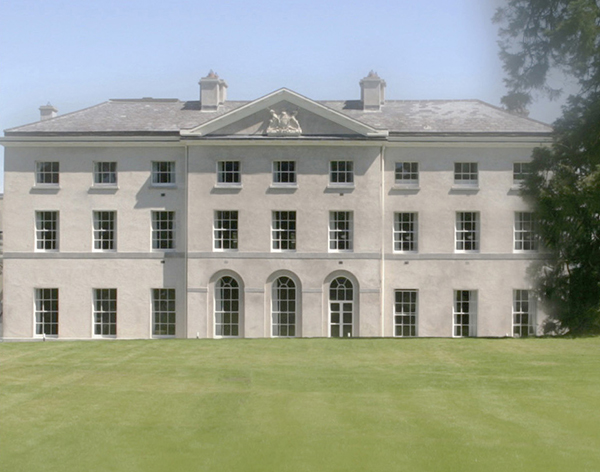 When renowned architects, Project Orange wanted to create a more relaxed atmosphere in the rooms of a prestigious new hotel in the Republic of Ireland, they turned to Powermatic for the solution.
The prestigious new hotel forms part of a multi-million Euro spa development set in the grounds of a refurbished stately home in Ireland.
The Farnham Estate Health Spa offers peaceful and luxurious surroundings in which guests can escape from the pressures of modern life. The facilities are complemented by a new 158-room hotel, which is managed by the Radisson SAS group, a departure from the company's usual city developments.
Project Orange of London were the architects who created the hotel's stunning interiors. James Soane of Project Orange explains why they chose Powermatic, "Attention to detail was paramount and this extended to the doors. We could have used surface mounted door closers, but this would have given rooms the appearance of offices and detracted from the homely, relaxing ambience that we wanted to create.
"Powermatic gave us the ideal solution and we insisted on its use. It provided the levels of fire performance and durability essential for the application and, most of all, it is totally concealed when the door is closed, enabling us to maintain a clean, unhindered appearance to the door and, ultimately, enhancing the overall aesthetics of the room."
In addition to excellent fire and accessibility performance, which include comprehensive fire door accreditations and the capability to enable doors to comply with Approved Document M, the fact that Powermatic is jamb-mounted means that it is totally concealed when the door is closed.
It is this concealment that delivers a number of very desirable benefits, including enhanced aesthetics, reduced risk of vandalism and anti-ligature potential, making the closer ideal for a wide variety of situations in hotel, leisure, commercial, education and health care projects.